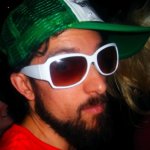 Aryeh Bernstein, a Chicago native and Jerusalem resident, is a Torah educator who teaches in Yeshivat Talpiot's Takum beit midrash for human rights, and has taught at Drisha, the Hartman High School, Mechon Hadar, where he was Director of Alumni Affairs & Recruitment, Camp Ramah in Wisconsin, where he co-founded and directed the Northwoods Kollel, and elsewhere. He is an Editor-Translator for the Koren English edition of the Steinsaltz Talmud and an Editor-at-Large of Jewschool.com. He frequently leads prayer, including leading Kehilat Hadar's High Holiday services for the past 12 years, independently released a hip-hop album in 2011 entitled A Roomful of Ottomans, and frequently performs at poetry slams in Jerusalem and New York.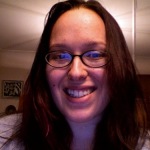 Tamar Fox is a writer and editor in Philadelphia. She has worked at MyJewishLearning.com, Haggadot.com, Shma.com, and Jewcy.com, among others. Her writing has been published in the Washington Post, the Jerusalem Post, and Tablet Magazine. Tamar's first book, No Baths at Camp, was published in 2013, and is a PJ Library selection.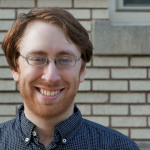 David Zvi Kalman is usually pursuing a doctorate at the University of Pennsylvania, where he focuses on the impact of technology on Jewish and Islamic law. An alumnus of Mechon Hadar, Yeshivat Ma'ale Gilboa, and the Bronfman Youth Fellowships, he has taught and given lectures in both religious and academic settings, including Mechon Hadar, MESA, Lehigh University, Cardozo Law School, University of Toronto, University of Pennsylvania, and Camp Ramah. He is the editor of Seder Oneg Shabbos and the creator of AtoneNet. David Zvi also serves as one of Mechon Hadar's two Hadar Campus Scholars at Penn (the other person is his wife, which is very convenient).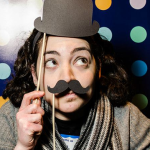 Michal Richardson helps to produce digital games by day, but by night can often be found folk dancing or elbow-deep in calligraphic ink. With a background in children's television and educational media, Michal has served as associate producer, writer, dramaturg, puppet builder, and performer for projects ranging from the transmedia documentary storytelling initiative Jerusalem Unfiltered to the live audio journalism show Radio Cabaret. She also creates custom calligraphy work, teaches Israeli folk dancing to dancers of all ages, and occasionally blogs about gender and children's media. She aspires to one day perform a song on her ukulele from atop a unicycle.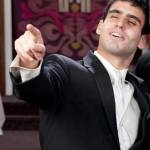 Ben Sales lives with his wife, Rachel, in Tel Aviv — where he enjoys buying dried fruit at the shuk, cooking Italian food, biking, drinking coffee and falling asleep on the beach while reading. He is the Jewish Telegraphic Agency's Israel correspondent, as well as a co-founder of Minyan Tel Aviv Shivyoni, an egalitarian Friday night minyan in central Tel Aviv. A native of Northbrook, IL, Ben is the former editor of New Voices magazine, and has written for a range of Jewish and Israeli publications.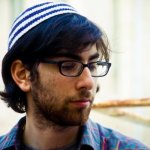 Joshua Schwartz has been a Jewish educator since the age of twelve. He is currently a doctoral student in Jewish Mysticism at NYU, as well as a Wexner Graduate Fellow and Cardozo Graduate Fellow. Joshua has served as an educator and curriculum designer at Camp Yavneh, Prozdor Hebrew High School, and the Bergen County Hebrew High School of Jewish Studies and has served as a scholar-in-residence at the Hillels of Harvard University, Rutgers University, and McGill University, where he has also served as a prayer leader. Joshua is a published poet and has served as editor-in-chief for Uri L'Tzedek Publications for the past two years. Daily, he strives to bring the thrill back to living Torah.
Collaborators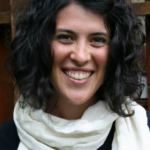 Hannah Kapnik Ashar is a Co-Founder of Come & Listen, a podcast bringing progressive Jewish ideas to the people. She is an alumna of Yeshivat Hadar, the Pardes Institute, and Wellesley College. She also works as a birth doula and loves to dance. She lives in Boulder, Colorado with her husband and her greatest project, her zero-year-old daughter.